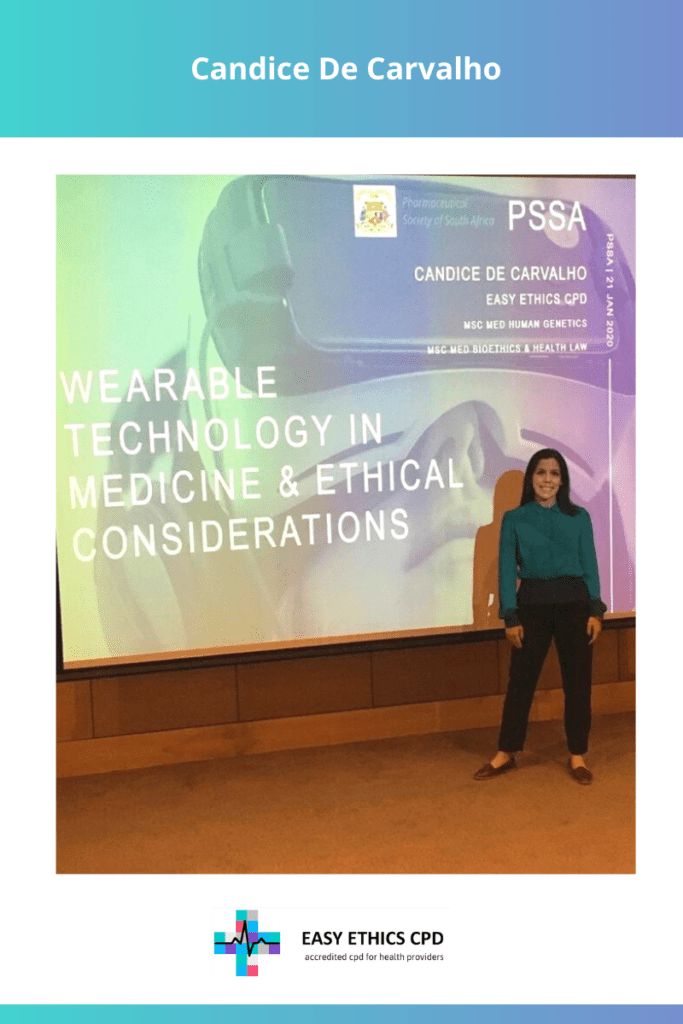 As the founder of Easy Ethics CPD, Candice  focusses on the ethics of cutting-edge technologies in medicine.
Candice has experience in delivering CPD ethics talks at conferences and her greatest passion is to re-invigorate the medical fraternity with relevant and engaging ethics content that will both educate and inspire. 
Before focussing on ethics, Candice co-founded a digital marketing agency (Phatic Communications) and is interested in new technologies that both improve medical outcomes as well as medical communications.
Candice was selected for the first cohort of FUTURE FEMALES in 2018, beating out over 450 other applicants globally with her new business concept.
Candice holds two Masters Degrees, and her Masters research in human genetics studied novel genetic mutations in South African cystic fibrosis patients and her Masters in applied bioethics reflected on the question: 'Who owns your genetic material?'.
In her spare time Candice can be found propagating succulents and is always in search of a new rare succulent species to add to her collection!
CPD Courses Available - South Africa